Well my itch for monster trout finally got the better of me and I headed up to the 'loops on the weekend for a little rainbow fishing. Our company is building up there and my fishing buddy Josh is working up there. As a result we have some free accomadation for the next little while.
I managed to slide out of work inconspicuously at about 1 so I made it up to the lake for alittle evening fishing. It wasn't long before Josh found out they were killing scuds and he landed this beautiful blackwater rainbow.
I know what you're thinking. He's a good looking guy.
I then followed with this chunky triploid before we packed it in for the night.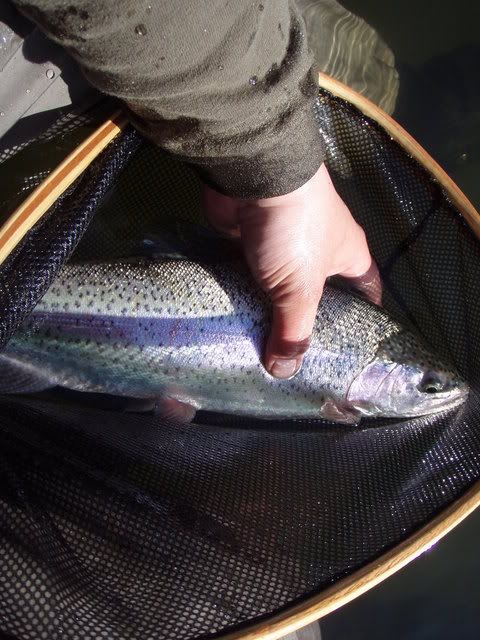 Then we drank
Two more days out on the water in beautiful spring weather was just what I needed. We had many more chunky rainbows, (all released) and I had three memorable break-offs while battling some aforementioned MONSTERS. I'll get em next time. Why is it I always hook my biggest fish when I'm heading in to take a leak? :wallbash: Many smiles and bent rods and I can't wait til the weekend.
My only regret is that I couldn't figure out what flies these guys were hitting.
Time to get out there boys.
cheers